Native revegetation is seeing massive action in New Zealand, as a lot of farmland is being converted back into wild nature using native plants and trees as part of the One Billion Trees project in the country.
The trend is supported by government interest, industrial growers, and home gardening enthusiasts alike, and with our new Ellepot partner in New Zealand, Advanced Hort, the country will now have access to our environmentally friendly, degradable Ellepots for both large-scale production and the retail sector at the end of the supply chain. Because Ellepots are so easily planted in-field, and with many other successful revegetation projects in the world using Ellepots with great results, we expect Advanced Hort will soon bring Ellepot in on this 'wild' adventure locally.  

At the beginning of this month, Advanced Hort presented the Ellepot System at the Nursery Trade Day in Hamilton, a local trade fair that was very well supported with good attendance. Advanced Hort owner Nathan Hewson and Ellepot Regional Sales Manager Darran Stone, who were both present, found visitors showed great interest in what Ellepot has to offer.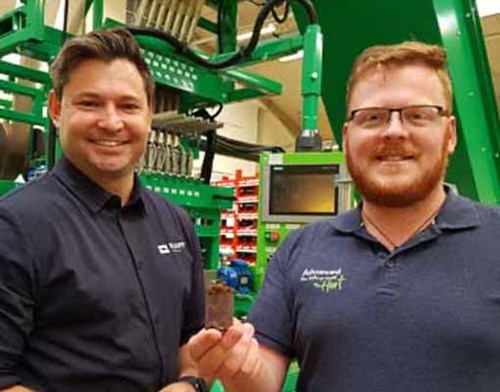 With Advanced Hort now establishing a production centre for finished Ellepots, they will be able to cater to smaller clients as well as their typical large-scale producers, bringing Ellepot to all corners of the agricultural and horticultural scene of New Zealand.