Sustainable ideas directly into your inbox
Sign up for our newsletter to receive our latest news and innovation updates.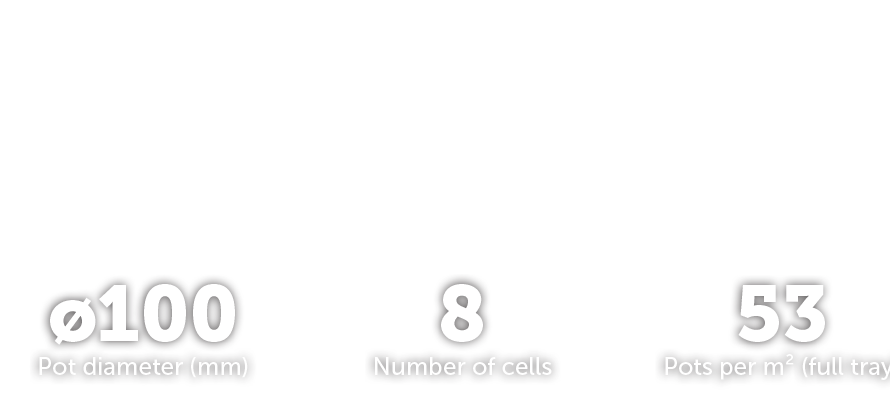 Specially designed for jumbo Ellepots
- Ideal for fruit trees, nuts, landscape tree and shrub propagation.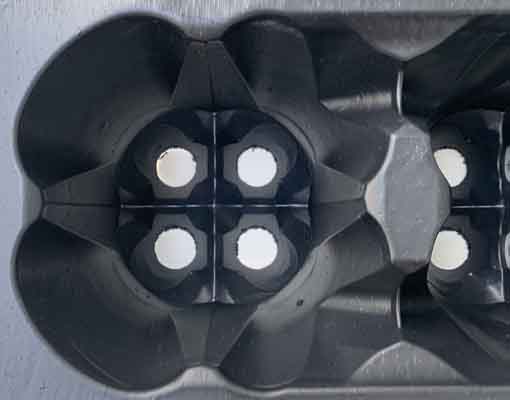 An 8 cell tray for 100mm Ellepots, is a versatile option for landscape crops and native plants.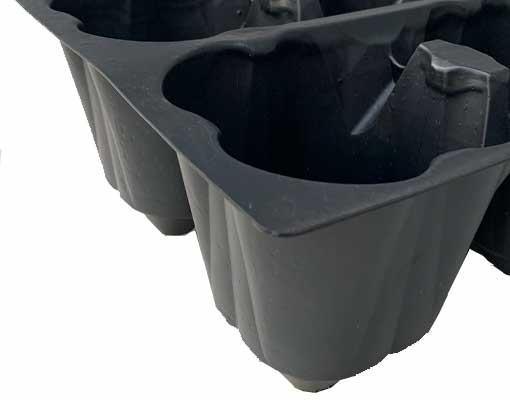 Ellepot Diameter(mm): 100
Ellepot Length(mm): 100
Cylinder Volume(ml/cm): 1021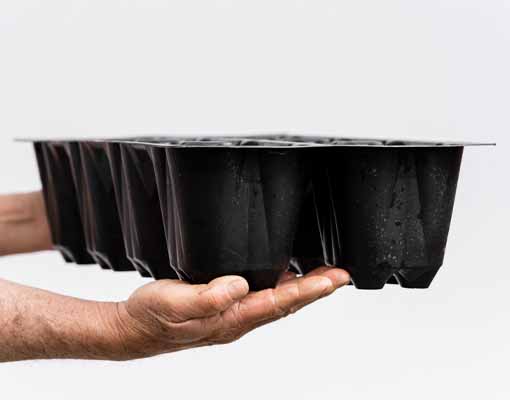 By volume this Air Tray® offers a great alternative to plastic pots, coming with the added benefits for landscapers looking to increase their transplanting speed and reduce the amount of plastic they have to dispose of following a project.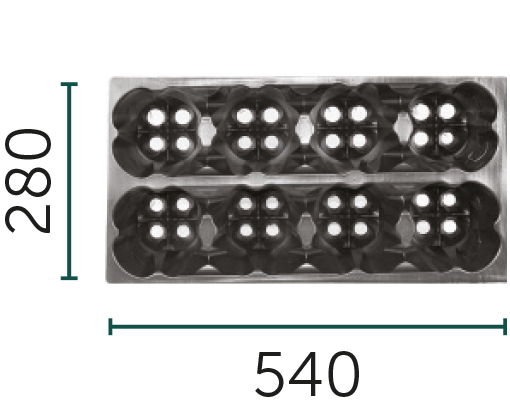 540x280 mm/21x11 inch.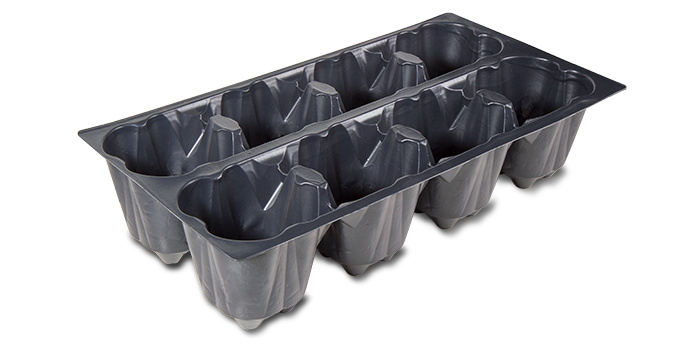 A perfect container system

For 

Landscape crops and Native plants



Thermoformed
Tray cells: 8
Tray dimensions (LxW): 540x280 mm / 21x11 inch
Ellepot diameter: 100 mm
Ellepot length: 100 mm
Pots pr. m2 (full tray) = 53
Tray per pallet: 1440